Swedish Glass KOSTABODA, Design FJALLRAVEN & Candy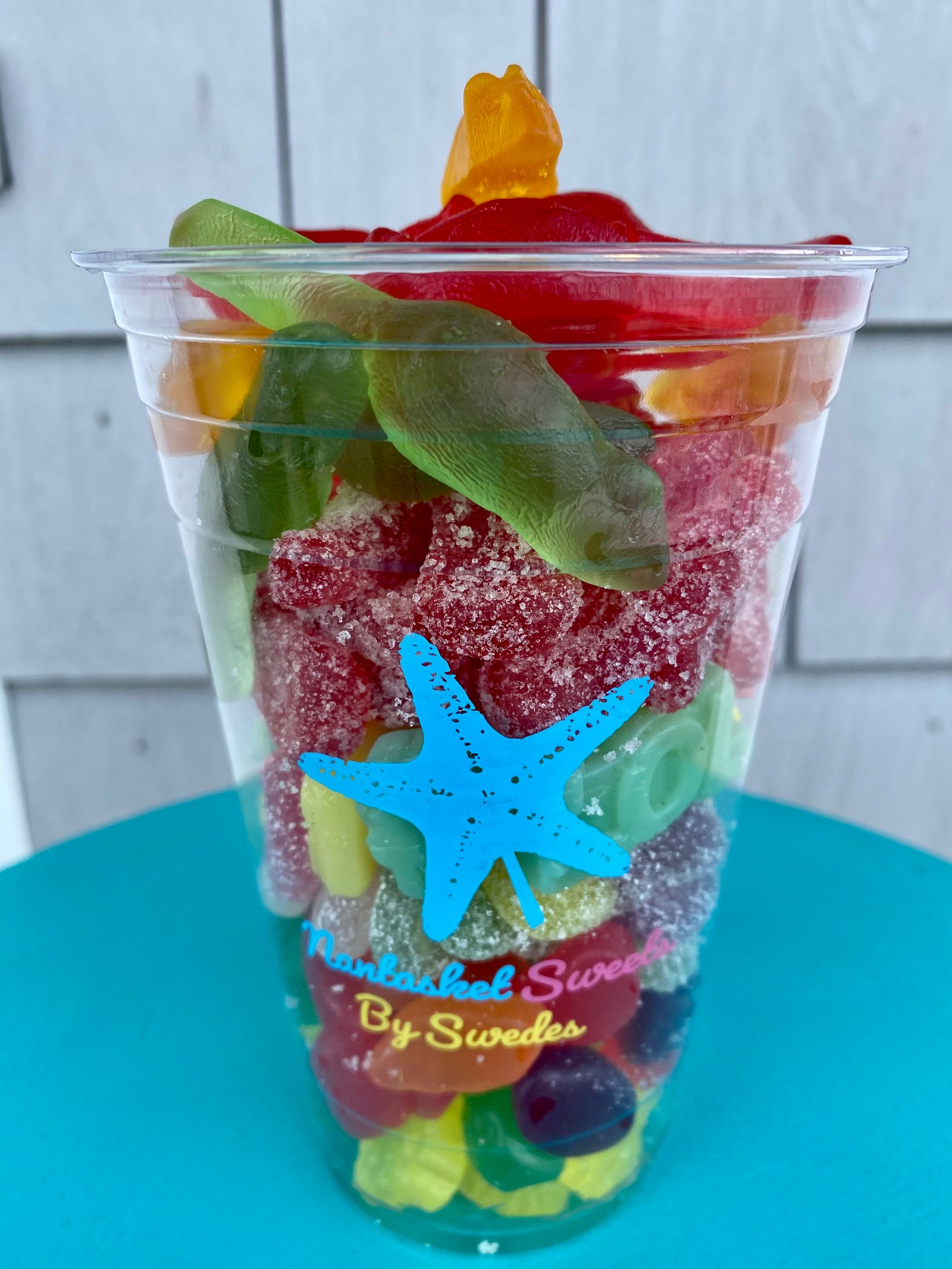 Summer, sun, sand & ocean breeze. That's summer at Nantasket Beach endless days in the sun by the ocean. Cooling off in the shade with some super fresh popsicles all organic, vegan & natural "WildPop's" and a soda from Harmony Springs GMO free, pure Sugar flavored with fruit & berries.  
Walking on the Board walk in the warm evening and share a Magic cup filled with your favorite candy. GMO free, gluten free, gelatin free & delicious flavors from berries & fruits. 
Indulge a box of sea salt caramel or fudge after dinner. Taffy from Cape Code or smooth Vegan chocolate. Our mission is to for fill your Sweet tooth wishes with a more natural candy or local made products from family owned companies in Massachusetts. 
By the candy counter you can choose your mix from more than 30 flavors. Just pick a few candies in a bag or fill a cup. It's 100% your choice and our pleasure to make it for you!
Welcome to Nantasket Sweets By Swedes, the summer is long.
Check out Fjallraven stores in Boston Cambridge, Sea Port & Newbury Street for the "Back to School" limited special Boston edition Kanken bag. Plus you get Nantasket Sweets candy for free!
KOSTABODA glass art in store at Nantasket Sweets. Colorful bowls pure Swedish craftsmanship. Perfect candy bowl for any occasion.
Maria & the crew 
---