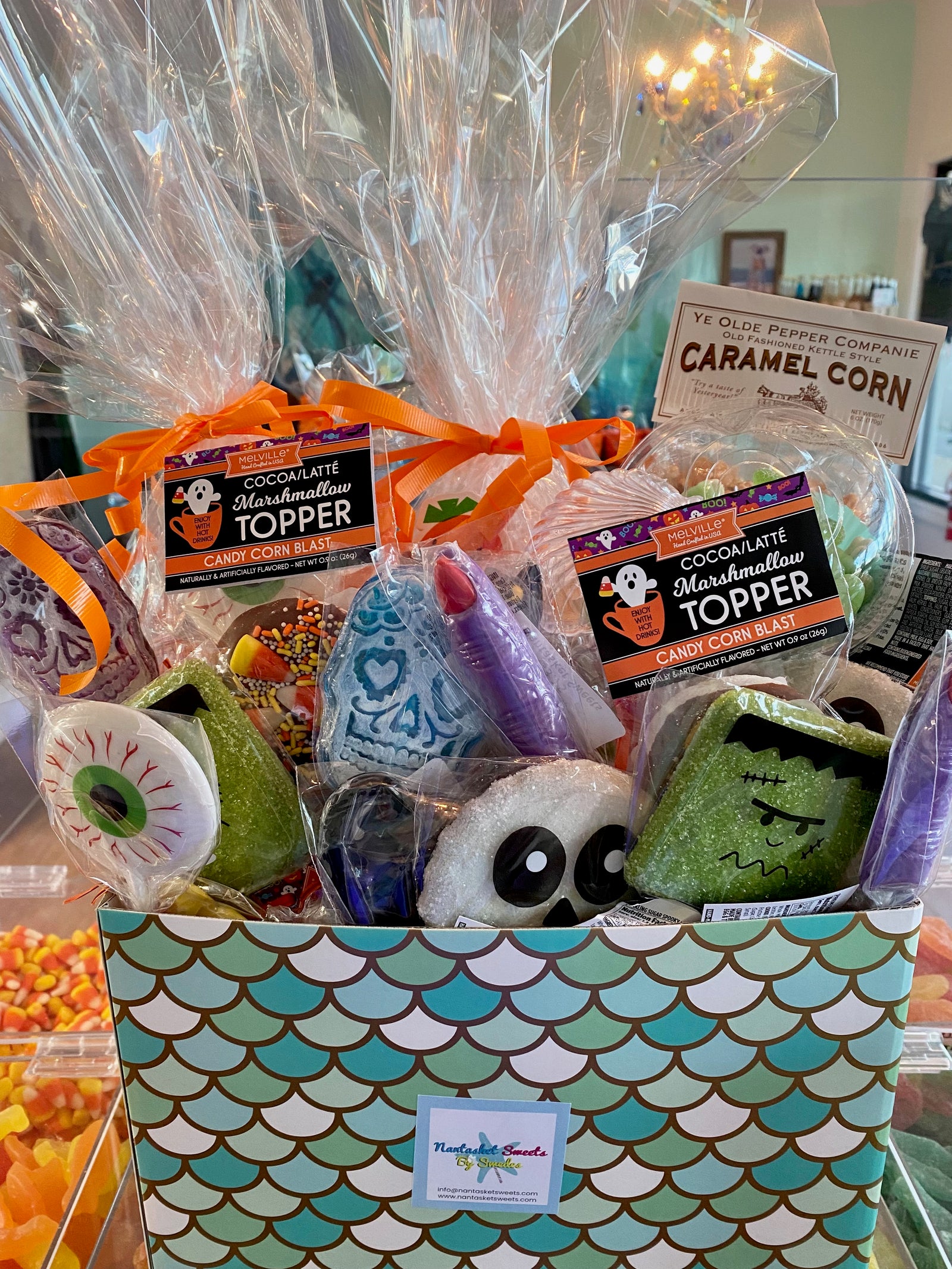 I'm so happy our Candy is loved by many. It's a blessing to explore the world of Candy. Just love the many Halloween shaped lollipops Melville Candy has created. 
The owner Gary Melville carry on a family legacy in Randolph MA. 
He started by going door-to-door selling his signature Lobster and Old  Barley Lollipops. Gary has a connection to Hull, where he went to Hull High School. It means a lot for me to work with local MA based companies. 
The same with our Sodas, local made in Ludlow MA. Family owned company. Making Soda the traditional way No GMO, pure sugar and natural ingredients, no toxic or funny stuff. 
More local brands are coming in and I'm constantly looking for new innovative Candy. But the old classic American Candy has its place in the store too.
We have started to work with Doordash and it works fantastic. So now you can get your favorite candy delivered home to you in a blink.
Check out our Halloween themed Candy Store this weekend!
You can alway order from www.nantasketsweets.com use code WELCOME to get 10% discount!
Happy Halloween 
Maria
The Candy Lady 🍭
---