Chocolate Buffet or Candy Smorgasbord ?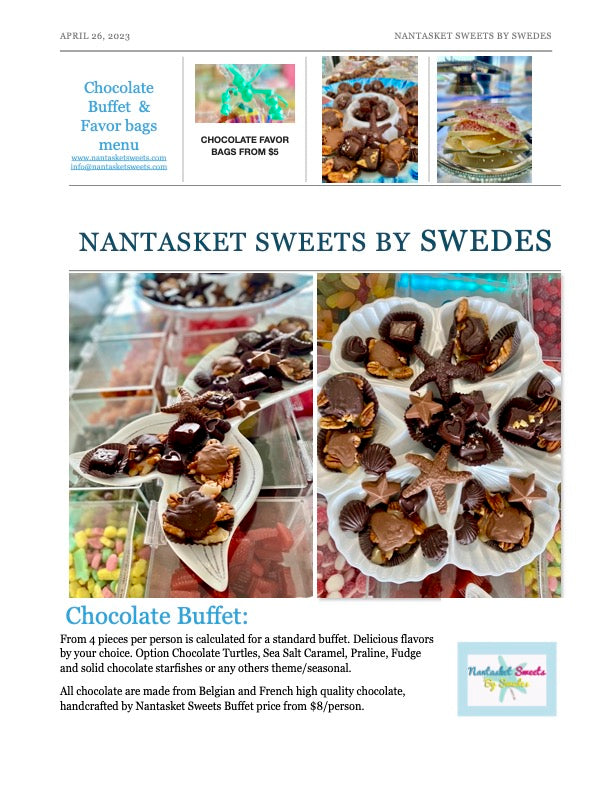 Experience the Ultimate Handcrafted Chocolate Buffet By Nantasket Sweets: Choose your favorite flavors and celebrate any occasion in style!
From 4 pieces per person is calculated for a standard buffet. Delicious flavors by your choice. Option Chocolate Turtles, Sea Salt Caramel, Praline, Fudge and solid chocolate starfishes or any others theme/seasonal.
All chocolate are made from Belgian and French high quality chocolate, handcrafted by Nantasket Sweets Buffet price from $8/person.
Give us a call: 7814900500
---