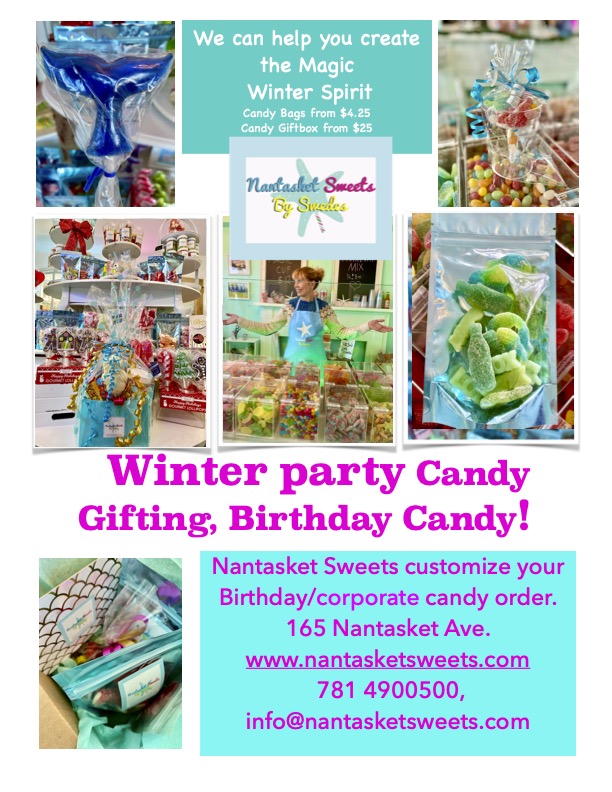 Snuggle up and bring some candy home or get it delivered!
We make it happens, Please follow our Instagram to get updates on new candy arrivals. @nantasketsweets 
Bring someone a candy bag to cheer up!
Winter candy party, Candy Buffet /Smorgasbord, Birthday gifts, just indulge yourselves. It's 's winter time but joy is never far away.
Let us make your Day!
Maria
---