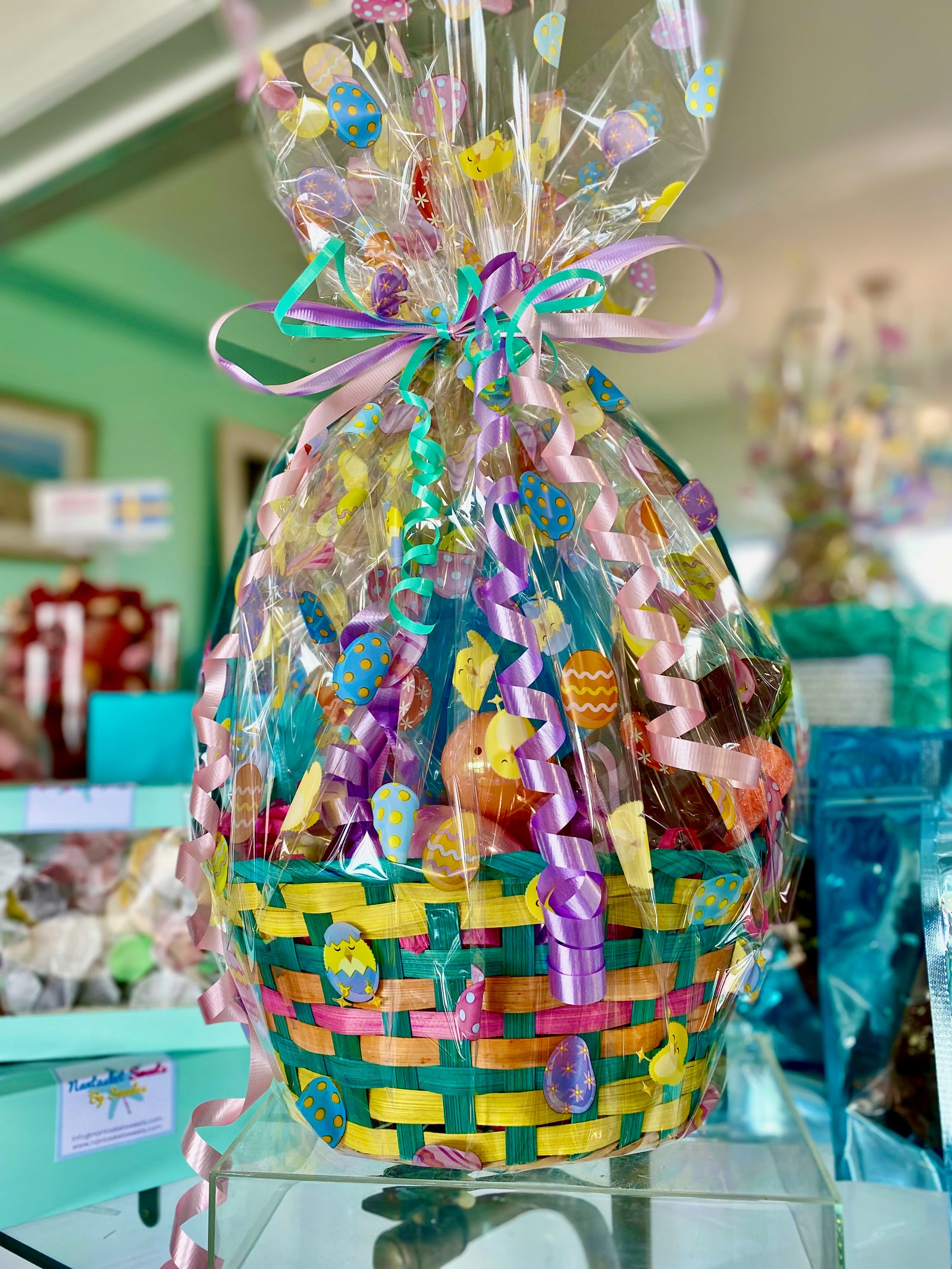 We are ready to make your Easter Basket. 
Comes with Easter Fudge, Easter Barks, Easter Chocolate candy egg bags, Bunny Chocolate Lollipop.
For any additional products, just do an add on order and tell us if you want to be added to your Easter Basket.
Give us a call at: 7814900500 or send an email to info@nantasketsweets.com or just make a note on your order.
Limited Edition so hurry up!
Maria Nantasket Sweets
---